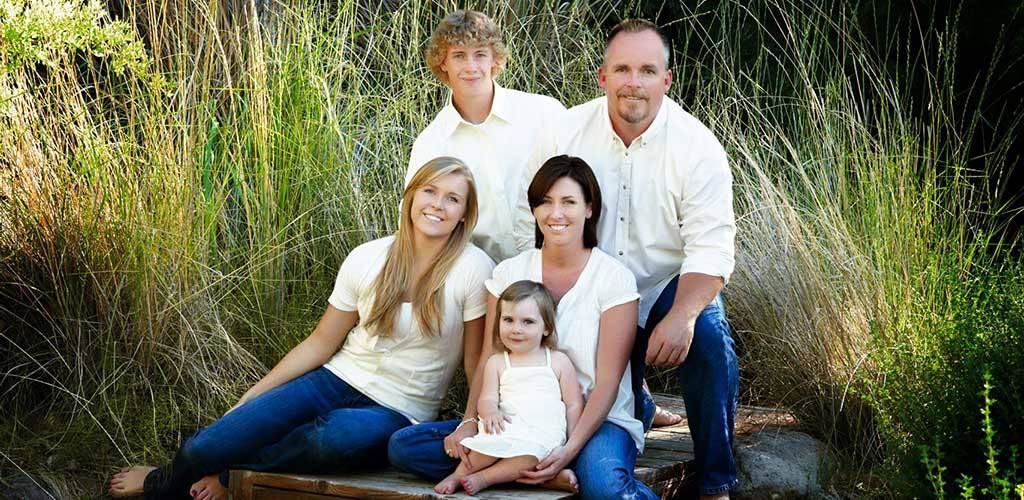 it's all about your health
Taking Chiropractic Care to The Next Level
Our team at Chiropractic Family Health Center is here to help you reach your goals.
It's all about your health
Taking Chiropractic Care To The Next Level
Our team at Chiropractic Family Health Center is here to help you reach your goals.
FIND RELIEF AND WELLNESS TODAY
FOR ALL OF LIFE'S CHANGES, LET US HELP YOU.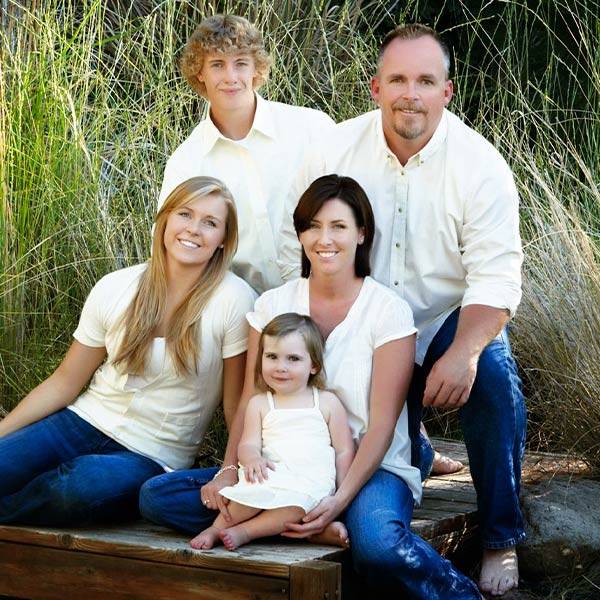 Meet the amazing team that will help care for your healthcare needs.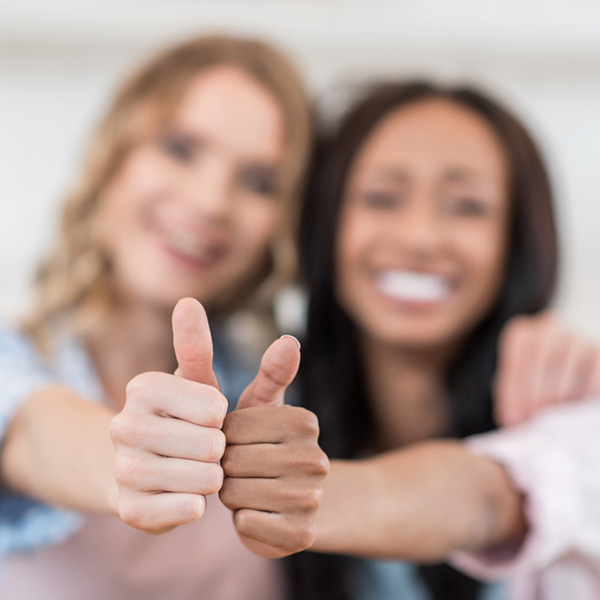 See what our patients have to say about the care they have received in our office.
Chiropractor Grand Junction CO
Chiropractic Family Health Center
Welcome to Chiropractic Family Health Center located in Grand Junction Colorado. Dr. Chris Cembalisty is a Graduate of Palmer College of Chiropractic and has been serving as a Grand Junction chiropractor for the past 24 years. At the Chiropractic Family Health Center, Dr. Cembalisty and his team provide a diverse range of chiropractic treatments with complementary therapies to fit patients' needs of any age and condition. Dr. Chris, as his patients call him, and his team cares about our patient's overall health and well being and want to help you increase your chances of preventing lifestyle-related problems.
PRECISE CHIROPRACTIC CARE
WITH A GENTLE TOUCH
Why I Became
a Chiropractor
I decided to become a chiropractor in Grand Junction, CO because of everything Western Colorado has to offer. People of all ages like to engage and maintain an active lifestyle. Grand Junction, having such an active population, needs a chiropractor who can meet the needs of the community.
Chiropractic Family Health Center is conveniently located at 1036 N. 4th Street. A simple way to find us is on the corner of 4th and North Avenue next to Copy Copy. We are centrally located in Grand Junction. If you're coming from Fruita, Clifton, Parachute or even Delta, CO there is easy travel access to our office. We also serve the outlying communities on Colorado's Western Slope.
Common conditions we see in our office are disc herniation, headaches, migraines, neck/cervical pain, mid-back/thoracic pain, low back/lumbar pain, sciatica, hip/sacroiliac pain, pelvic pain. We also treat upper and lower extremity problems. Thoracic outlet syndrome, carpal tunnel, shoulder pain, elbow pain, and wrist/hand pain. Knee pain, ankle pain, foot pain/plantar fasciitis. We also treat automobile injury, work injury, personal injury, and chronic pain.
To set up an appointment simply call our office or contact us by email.
We know that no two patients are alike. Regardless of the technique used, each chiropractic adjustment is tailored to the patient's age, size, and unique spinal problem. Dr. Cembalisty understands that each patient has their own individual, unique problem. The doctor has been extensively trained and can treat patients with a multitude of chiropractic techniques. Dr. Chris takes the time to understand the patients problem and tailors a treatment they will be comfortable with. There are hundreds of ways to adjust a patient. If a patient prefers more of a hands on traditional adjustment Dr. Chris is your guy.
For those patients who prefer less hands on treatment, Dr. Chris has other options at his disposal. We have a variety of Adjusting instruments that are effective. With such a variety of techniques and treatment tools, every chiropractic adjustment can be tailored to each patient.
Our team makes sure scheduling an appointment is easy and convenient. We take pride in getting our patients in the same day they call to schedule an appointment. Walk-ins are welcome during office hours also. We also accept and bill most insurances.
Once you start chiropractic care you always have to have it. To put it in a better context, when patients start chiropractic care, they feel how great the benefits are. Many patients choose to follow wellness care or elective care.
A disc can "slip". Because of the way each disc is attached to the vertebra above and below, it does not "slip," as commonly thought. However, trauma or injury can cause a disc to bulge, herniate, or worse; rupture.
If you have a disc bulge or herniation, you do not have it manipulated/adjusted. The chiropractic approach to disc problems is to help restore better motion and position to the spinal joint. Better spinal function helps reduce inflammation and helps the healing process.
It is not safe to have a chiropractic adjustment. A chiropractic adjustment is the use of a specific force in a precise direction. Adjustments help return the bones to a more normal position. Chiropractic adjustments are safer than aspirin, muscle relaxers and surgery. Dozens of research studies have documented the safety and effectiveness for chiropractic adjustments. Millions of chiropractic adjustments are safely delivered to satisfied patients every day!
Common Concerns, Conditions, and Issues
Help Your Family Experience Incredible Health.
HOW TO CHOOSE A Grand Junction CHIROPRACTOR
The following pointers can be useful in helping you find the best chiropractor for you in Grand Junction. Often times when people are looking for chiropractor in Grand Junction, they simply go straight to Google and choose the first result they see.
However, a chiropractor who is coming up first in a Google search should not automatically become your first choice for care. Consider the following steps to find the best chiropractor for you.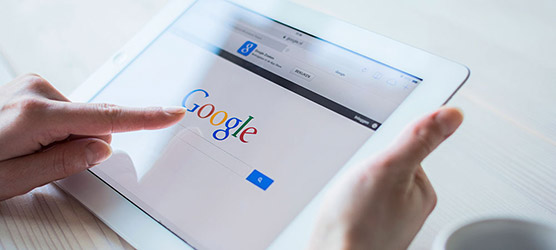 Time Needed: 5 minutes
Total Cost: USD 0.00
THE 4 SIMPLE STEPS TO CHOOSING A Grand Junction CHIROPRACTOR
Step 1: Start a Google Search
First, enter any of the options below in the search bar:
Chiropractor Grand Junction
Chiropractor 81501
Chiropractor near me
Best chiropractor in Grand Junction

Step 2: Check Out Their Website
The top Grand Junction chiropractors put just as much thought into their site as they do in their overall practice. In looking over their website, you should get a sense if they might be the best chiropractor for you.

Step 3: Read Their Reviews
Find the Google Business Page of a chiropractic office you are considering for care. It's one thing for a doctor to claim they can help, it's another to see patients leave their happy reviews providing proof.

Step 4: Call The Office
After getting a general overview of what the clinic offers, call the the office to see if they match the messaging that their site and Google My Business have portrayed. After a brief talk with the office, you will find out if they are the the right fit for your health goals.

Office Hours
Monday
8:30am - 12:00pm
2:00pm - 5:30pm
---
Tuesday
8:30am - 12:00pm
2:00pm - 5:30pm
---
Wednesday
8:30am - 12:00pm
2:00pm - 5:30pm
---
Thursday
8:30am - 12:00pm
2:00pm - 5:30pm
---
Friday
Closed
---
Saturday
Closed
Chiropractic Family Health Center
1036 North 4th Street
Grand Junction, CO 81501
(970) 256-7604